Ordinary people have a sun dance fascination with famous folks. They worship bright lights but rarely waltz with military heroes and historical figures. Same with movie stars like Sundance's Robert Redford. Sports jocks are honored. Some politicians are revered. So are daredevils. Religious and spiritual leaders. Business successes. Inventors. Philanthropists. Chauvenistic cooks and reality TV show hosts. Even the odd crime writer has their day of fame and following. Some people are famous for being famous like the Kardashian Klan but most in the spotlight have earned it. Some are good folks. And some are disastrous. Like those in the fatal sun dance between Sitting Bull and Custer with his men of the United States 7th Cavalry. 
It's not surprising when celebrities check-out and say goodbyes that the unwashed masses take notice. Some last words from dying demigods are inspirations from the departed. Some deathbed utters are foundations for lasting legacies. And some dying words are just plain stupid or hilariously funny.
In no particular order of importance — except for the last one — read to the end — here are a few fatal words from famous people checking-out.

Diana, Princess of Wales

– "My God. What's happened?"
John Lennon

– "I'm shot."
Bob Marley

– "Money can't buy life."
Curt Cobain

– "It's better to burn out than to fade away."
Terry Katch (Rock musician)

– "Don't worry, it's not loaded."
Humphrey Bogart

– "All you owe the public is a good performance."

Joe DiMaggio

– "I'm finally going to see Marilyn again."
Elvis Presley

– "Just a minute. I have to go to the bathroom."
Leonard Nimoy (Spock's last Tweet)

–  "A life is like a garden. Perfect moments can be had, but not preserved, except in memory. LLAP."
Bing Crosby

– "That was a great game of golf, fellers."

Oscar Wilde – "Either that wallpaper goes or I do."
Hunter S. Thompson

– "Relax – This won't hurt."

Adolph Hitler

–  "I myself and my wife – in order to escape the disgrace of deposition or capitulation – choose death. It is our wish to be burnt immediately on the spot where I have carried out the greatest part of my daily work in the course of a twelve years' service to my people."
Robert Alton Harris (California Gas Chamber, 1922) – "You can be a king or a street sweeper, but everyone dances with the Grim Reaper."
William Somerset Maugham
 –

"Dying is a very dull and dreary affair. My advice to you is to have nothing whatever to do with it."
Surgeon Joseph Henry Green

– "Stopped." (Checking his own pulse as he lay dying.
Salvador Dali

– "I do not believe in my death."
Queen Elizabeth I – "All my possessions for a moment of time."

Errol Flynn – "I've had a hell of a lot of fun and I've enjoyed every minute of it."
John Quincy Adams

– "This, is the last of earth. I am content."
Buddha

– "Work hard to gain your own salvation."
George Bernard Shaw

–  "Sister, you're trying to keep me alive as an old curiosity, but I'm done, I'm finished, I'm going to die."
Erskine Childers (Irish Nationalist facing firing squad)

 – "Take a step forward, lads. It will be easier that way."

Che Guevara – "I know you have come to kill me. Shoot, Coward. You are only going to kill a man."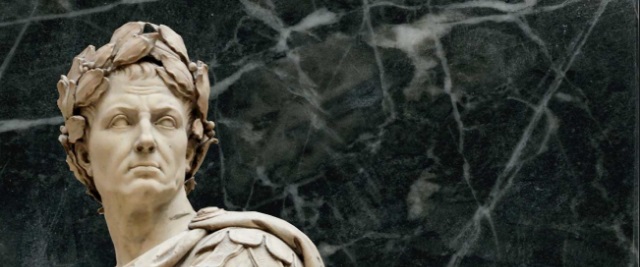 Julius Caesar

 – "Et tu, Brute?"
Leonardo Da Vinci – "I have offended God and mankind because my work did not reach the quality it should have."
Thomas Edison – "It is very beautiful over there."
Karl Marx

– "Last words are for fools who haven't said enough."
Sir Winston Churchill

– "I'm bored with it all."
Luciana Pavarotti

– "I believe that a life lived for music is an existence spent wonderfully, and this is what I have dedicated my life to."
Crazy Horse

– "Hokahey! Today is a good day to die."
James W. Rodgers

– "Bring me a bullet-proof vest." (Asked for a last request when facing a Utah firing squad in Utah.
Dylan Thomas (Welsh poet)

– "I've had 18 straight whiskies. I think that's the record!"
Alfred Hitchcock

– "One never knows the ending. One has to die to know exactly what happens after death, although Catholics have their hopes."
Charles Darwin

– "I am not the least afraid to die."
Thomas J. Grasso

–  "I did not get my Spaghetti-O's. I got spaghetti. I want the press to know this." (Convicted murderer using his last words to complain about his last meal.)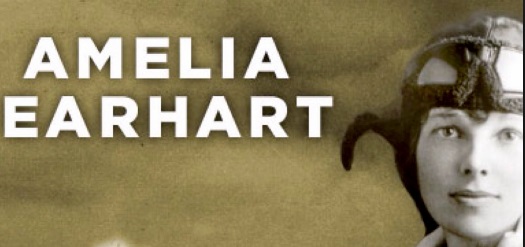 Amelia Earhart

– "Please know that I am quite aware of the hazards. Women must try to do things as men have tried. When they fail, their failure must be but a challenge to others." (Last radio communiqué before her disappearance.)
George Washington

– "It is well, I die hard, but I am not afraid to go."

Prophet Mohammed – "Oh Allah. Pardon my sins. Yes, I come."
Jesus Christ – "It is finished. Father, into your hands I commend my spirit."
Francis 'Two-Gun' Crowley (Texas Electric Chair, 1931) – "You sons of bitches. Give my love to mother."

George Armstrong Custer (Lieutenant Colonel – Brevet General, U.S. 7th Cavalry) – "There aren't enough Indians in the world to defeat the 7th Cavalry."
General John Sedgwick

– "They couldn't hit an elephant at this distance."
Crowfoot (American Blackfoot Indian Orator) – "What is life? It is the flash of a firefly in the night. It is the breath of a buffalo in the winter. It is the little shadow which runs across the grass and loses itself in the sunset."
General Philip Sheridan

– "The only good Indian is a dead Indian."
General Alfred Terry

– "Now Custer, Don't get greedy."
Custer

– "Holy cow! Look… at all… the fuckin'… Indians.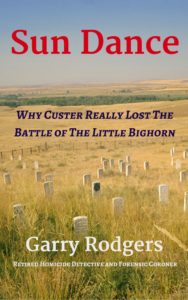 There's an untold story about Custer and his death at the last stand. It's about the American Indian Sun Dance and how the immense psychological impact on native warriors was the root cause of Why Custer Really Lost The Battle of the Little Bighorn.
What started as a blog post about forensic evidence found at archaeological excavations on the Little Bighorn Battlefield National Monument in southern Montana turned into a book. For years, I've researched a subject that fascinates me. Why did a small, old-west American skirmish become a huge historical happening?
The answer is because the white society of the time simply couldn't comprehend how a crack cavalry unit led by a fearless, military genius like "Boy-General" Custer being wiped out by a bunch of primitive savages. Well, Custer was no genius and the Sioux and Cheyenne were not primitive. Nor were they savages. That's a myth. It's bullshit. It's part of 140 misleading years of Custermania.
While reading accounts of the Little Bighorn Battle, I came across a quote. "Custer's troops instantly changed from offense to defense and were immediately overrun by an overwhelmingly aggressive force". I stopped and said, "What instantly and immediately changed?"
The fight changed because of a complex and universal mindset the Sioux and Cheyenne soldiers had. Their Cavalry opponents had no concept of it. That's the mental clarity and collective consciousness a determined human force has when psychologically prepared and dedicated to a greater purpose. Sitting Bull's leadership through Sun Dance ceremonies properly prepped his men. They broke their opponent's will to fight and supercharged their own. That's Why Custer Really Lost the Battle of the Little Bighorn.
In the late 1800's, U.S. Government policy of genocide on indigenous citizens was a crime against humanity. Custer's defeat solidified a Euro-American mentality that demanded revenge on native people. The Little Bighorn was a pivot point. It led to century-long injustice from white on red that's slowly being repaired. Sun Dance – Why Custer Really Lost the Battle of the Little Bighorn is a small step towards helping people understand the insightful and emotionally powerful impact the Sun Dance had on Custer's foe. The Sun Dance caused Custer's annihilation. It's an incredibly powerful force and a universal lesson we need to learn.
If anyone would like an Advanced Reading Copy (ARC) of Sun Dance — Why Custer Really Lost the Battle of the Little Bighorn — I'd be happy to give you one when it's ready. Just email me at garry.rodgers@shaw.ca.