— — —
Sometimes I come across things that are so colossally stupid, irresponsible, and incompetent that I have to take the idiots to task. This time, it's the members of Canada's Parole Board who made the boneheaded decision to spring Larry Takahashi.
Who's Larry Takahashi?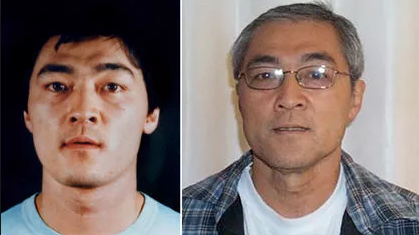 He's the Balaclava Rapist. Takahashi terrorized Edmonton, Alberta, in the 1970s and 80's. He faced 70 charges involving 22 women where he broke into apartments and raped defenseless women at knife point while hiding behind a ski mask. Larry Takahashi admitted to attacks on 29 different women. Police suspect Takahashi in 100 offenses. He was given three concurrent life sentences—plus an additional 73 years for good measure. If that sentencing judge didn't flag a dangerous offender, I don't know who did. But this week, Larry Takahashi—now 63—was granted unsupervised day parole.
Now how boneheaded a move is this?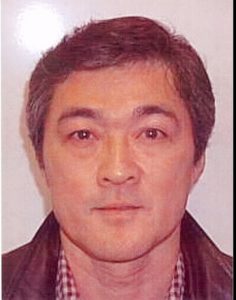 Before getting into how Canada's parole system works and who the irresponsible decision-makers are, let's take a closer look at what Larry Takahashi did and is obviously still capable of.
His MO, Modus Operandi, was predictable and, like all serial offenders, he progressed in violence and deviancy. Takahashi lived a double life. By day, he was a model citizen with a good job, a wife, a child, and a black belt in karate. By night, he was a violent sexual predator—a knife-carrying, mask-wearing rapist.
Takahashi began as a Peeping Tom where he'd stand in the dark outside bedroom windows and masturbate. He escalated into breaking into women's apartments and attacking them while masked and armed with his knife. He raped one woman in front of her kids, caused another to miscarry her twins, and raped another while her family slept in the next room. Takahashi got caught in the act, beat-up the police, fled, and was taken down by a tactical team.
This isn't the first time the parole board tested Takahashi.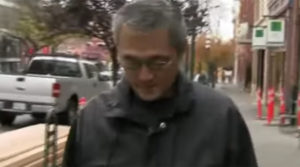 The Board gave him a chance in 2005 and he promptly screwed up. Takahashi was sent to the slammer until 2013 when he conned the Board once again. Within two weeks, Larry Takahashi was associating with another known sex offender and ingesting intoxicants. His parole was revoked and now, three years later, these boneheads on the board are sucked in again.
It's under control, the boneheads boast. "We've got him with conditions."
They include:
Residing at a half-way house in Vancouver.
Curfew from 4:30 p.m. to 6:00 a.m.
No contact with his victims.
Not to be in areas of colleges or universities.
Not to pick up female passengers while driving.
Not to possess weapons or disguises.
Not to possess pornography.
Not to use the internet.
Not to possess intoxicants.
Undergo psychological counseling.
Participate in sex-offender treatment.
Report all sexual and non-sexual relationships with women to his parole officer.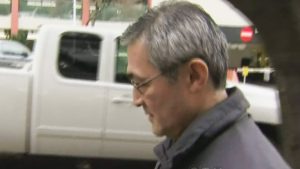 Despite the Board's statements to Takahashi during his July 2016 hearing—"You are capable of extreme violence. You planned and pursued your victims; you were a cold, callous sexual offender with no regard for the plight of your victims," and "To your own admission, you still have violent fantasies about raping women,"—the boneheads on the board saw fit to give this psychopathic, dangerous-offending deviant another shot.
What about the protection of the public? What about the rights and dignity of his victims? Why did the Board refuse to notify the victims and warn the public about his release? And why does the Board refuse to disclose the location of Takahashi's half-way house?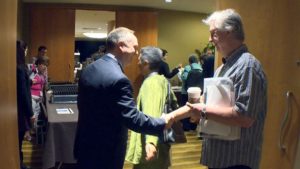 Well, it seems the boneheads on the board who made this moronic decision have high regard for Takahashi's "personal development". That's a quote right from the spokesperson from the Board.
So who are these boneheads? How does the Parole Board of Canada find them? How are they compensated? And who holds them accountable for putting the public at risk?
Let's look at how the PBC operates. Here's their mandate from their playbook. The Corrections and Conditional Release Regulations (CCRR):
Overview
Section 100. — The protection of society is the paramount consideration for the determination of all cases.
Principles Guiding Parole Boards
Section 101— The principles that guide the Board in achieving the purpose of conditional release are as follows:
(a) Parole Boards take into consideration all relevant available information, including the stated reasons and recommendations of the sentencing judge, the nature and gravity of the offence, the degree of responsibility of the offender, information from the trial or sentencing process and information obtained from victims, offenders and other components of the criminal justice system, including assessments provided by correctional authorities;
(b) Parole Boards enhance their effectiveness and openness through the timely exchange of relevant information with victims, offenders, and other components of the criminal justice system and through communication about their policies and programs to victims, offenders, and the general public;
(c) Parole Boards make decisions that are consistent with the protection of society and that are limited to only what is necessary and proportionate to the purpose of conditional release;
(d) Parole Boards adopt and are guided by appropriate policies and their members are provided with the training necessary to implement those policies; and
(e) offenders are provided with relevant information, reasons for decisions, and access to the review of decisions in order to ensure a fair and understandable conditional release process.

Criteria For Granting Parole
Section 102 — The Board may grant parole to an offender if, in its opinion
(a) the offender will not, by reoffending, present an undue risk to society before the expiration according to the law of the sentence the offender is serving; and
(b) the release of the offender will contribute to the protection of society by facilitating the reintegration of the offender into society as a law-abiding citizen.
Okay, so that's what Board members are required to operate within. How about their personal behavior and accountability? This is from the PBC's Code Of Professional Conduct:
Board Members' Responsibilities to the PBC
General Conduct
Section 1 — In the discharge of their official duties and at all other times, Board members must conduct themselves in a manner that promotes respect for the law and public confidence in the fairness, impartiality and professionalism of the PBC, and reflects the high standards of behavior and attitude required of those charged with the administration of justice.
Decision-Making
Section 15 — Board members render decisions in which the protection of society is the paramount consideration in accordance with s. 100.1 of the Corrections and Conditional Release Act (CCRA).
Section 16 — Board members shall render decisions in accordance with PBC policy and standards, as well as in compliance with the Canadian Charter of Rights and Freedoms, the CCRA and Regulations, the Criminal Records Act and Regulations, other applicable statutes; and consistent with the principles of natural justice and the duty to act fairly.
So they linked the Board members' responsibility to the Charter of Rights and Freedoms—the highest form of constitutional law in the land. Here's what The Charter says about protection of society:
Section 7 — Everyone has the right to life, liberty and security of the person and the right not to be deprived thereof except in accordance with the principles of fundamental justice.
You tell me how releasing a dangerous offender like Larry Takahashi protects a woman's paramount right to her life, liberty, and security of her person. This is a guaranteed, fundamental, constitutional right of her existence in accordance with the principles of fundamental justice—she-has-the-right-not-to-be-raped. It's what the Board has a legal mandate to consider as their top priority in assessing offenders: "The protection of society is the paramount consideration for the determination of all cases."
What am I'm not getting about "The protection of society"?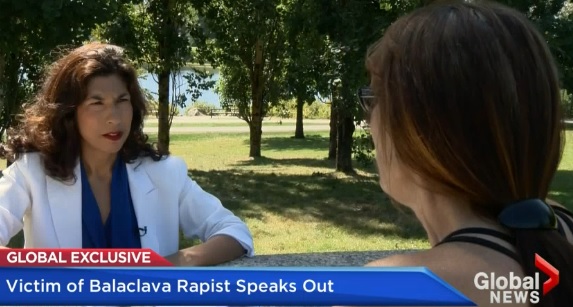 Who are the boneheads on the board who disregarded their duty of protecting the public to favor a felon?
It took me hours to ferret them out. To be fair, it looks like "The Board" who sat on Takahashi's recent case was composed of two of twelve members. I don't believe all twelve Board members are boneheads. But at least two are. Because at least two made this boneheaded decision. This case was heard in British Columbia so it fell within the Pacific Region's jurisdiction. There are twelve appointees in the Pacific Region—six are full-time and six are part-time.
You have to be appointed to the Parole Board by the federal government, just like a judge. There's no application, no job posting, no competition, no bidding, no election, and… there's no public input into selection nor assessment. No transparency. No translucence. It's just who you know who gets you the job.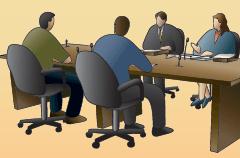 Board members sit for a fixed term. It's usually renewed. They're generously compensated. Full-times get a maximum salary of $132,600.00 per year along with benefits and expenses. Part-times get up to $730.00 per diem. Plus the perks. Good work if you can get it.
Their hearings are deemed public, but with a lot of restrictions, and the reasons for their decision—as well as who made them—are jealously guarded. I wasn't able to isolate which boneheads sat on the recent Takahashi hearing but I've submitted an application for disclosure.
But this group of twelve are public servants and the public are entitled to know who they're paying to protect them.
Here are the Pacific Region's full-time Parole Board members.

Stuart James Whitley —  This guy's the leader of the pack. He's from North Vancouver, British Columbia, and designated Vice-Chairperson to the PBC Pacific region. Whitley was appointed as a full-time Board member in November 2012. Prior to joining the Board, he was the Yukon Deputy Minister of Health and Social Services. Whitley also worked as Senior Regional Director and Director of Policy, Programs and Integration at Justice Canada, Deputy Minister of Justice for Yukon, and Assistant Deputy Attorney General for Manitoba.
Colleen Zuk — Prior to her appointment to the Board, Zuk was Deputy Protection Coordinator in Sudan for the International Committee of the Red Cross (ICRC). She also held positions with the ICRC, such as Deputy Protection Coordinator in the Philippines, and Field Delegate in the Philippines, Ivory Coast, and Guinea-Conakry. Prior to working for the ICRC, Zuk was a Naval Combat Systems Engineer in the Canadian Forces and became Head of Department onboard a Canadian frigate. She also held the position of Protocol Officer with the Multinational Force and Observers in Egypt during her service. Zuk received a Bachelor of Science from Royal Military College and a Master of Arts from the University of Essex, in the United Kingdom.

Ian MacKenzie — He's from Abbotsford, British Columbia, and is re-appointed a full-time member.  Mackenzie was first put on the Board in February 2009.  With 32 years' experience in municipal policing with the Abbotsford Police Department and the Vancouver Police Department, Mackenzie also taught criminal law, criminal procedure, and civil liberties courses at the School of Criminology and Criminal Justice at the University of the Fraser Valley. Mackenzie is a Member of the Order of Merit of the Police Forces.
Laura Hall — She's re-appointed as a part-time member and was named to the Board in 2010. Hall has 16 years of experience working for the Family Services of Greater Vancouver, a community-based not-for-profit organization providing social services to children, youth, adults, and families across British Columbia's lower mainland. Prior to her appointment to the Board, she was the Community Services Manager of the National Parole Board.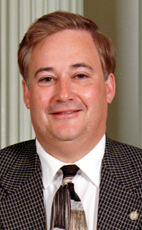 James Alexander (Jim) Hart — From Vernon, British Columbia, Hart was recently appointed as a full-time member. Prior to entering political life, Hart worked in the broadcasting industry as a radio host, television host, account executive, and radio station manager. Before being put on the Board, Hart was a consultant and a Democracy and Governance Practitioner.  From 1993 to 2000, Hart was an elected Member of Parliament, and between 2004 and 2011, he was a technical advisor to foreign parliaments and governments. Hart was the subject of serious controversy when he received $50,000.00 in compensation for resigning his Parliament seat so party leader, Stockwell Day, could slide into it. Hart was not charged.
H. Alexander Dantzer — Alex Dantzer was first appointed to the Board in February 2009 and re-appointed as a full-time member.  He's a lawyer who specializes in administrative law. Dantzer's career began in the Foreign Service of the Government of Canada when he was named Vice-Consul in Lebanon, Jordan, and Syria as well as Vice-Consul in New York City. Dantzer is an active community member affiliated with numerous organizations including the Surrey Public Library, Friends of the Surrey Museum and Archives, Knights of Columbus, Western Canadian Society to Access Justice, and the Newman Association.
These are the part-time Parole Board appointees.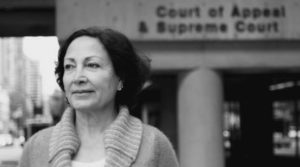 Maryam Majedi — This lady's from Vancouver and manager of the Special Prosecution Office of the B.C. Ministry of the Attorney General since 2002. From 1988 to 2002, Majedi was Regional Manager of the Crown Counsel Victim/Witness Services in the Criminal Justice Branch of the Ministry of Attorney General. In 1972, she received her Bachelor of Arts and Law degree at the National University of Iran. Majedi served as an executive member of various organizations including the Multicultural Organization MOSAIC, the People's Law School, the Criminal Justice Program, the Immigrant and Multicultural Services Society, the Canadian Scholarship Trust Foundation, and the Native Education and Criminal Justice programs at Langara Community College.
Bent Andersen — From Victoria, British Columbia, Andersen was first appointed to the Board in 2007. He was re-appointed in 2010. Prior to joining the Board, Andersen served as Chief Constable of the Oak Bay Police Department between 1995 and 2007. Prior to that, he served 27 years with the Royal Canadian Mounted Police (RCMP), from 1968 to 1995, and was posted to various locations in Canada. Andersen retired from the RCMP with the rank of Inspector.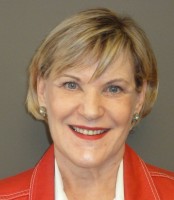 Catherine Dawson — She holds an MA in Criminal Justice (UFV) and an M.Ed. in Administrative Leadership (SFU) as well as an undergraduate degree from SFU. Her research interest is images of child sexual abuse, particularly crimes facilitated by the Internet. She's also explored the nexus between exploitative phenomena including cyber stalking, human trafficking, and "sexting". Dawson has spoken locally, nationally, and internationally on the subject of online safety, sexual exploitation, and human trafficking—advocating for change that improves the safety of children. Also a faculty member at the University of the Fraser Valley as a research associate in the Center for Public Safety and Criminal Justice Research, Dawson is newly appointed as a part-time Parole Board member.
Gordon McRae — From Mission, British Columbia, McRae is re-appointed as a part-time Board member after his first appointment in 2008. He served as a regular member of the RCMP for 25 years, with postings in Penticton, Maple Ridge, Coquitlam, and Surrey. McRae also worked as crime prevention specialist for the City of Surrey.
Dr. Kim Polowek — She's  a Professor at the University of the Fraser Valley in the faculty of Criminology and Criminal Justice . Previously, Polowek served as a Research Consultant, a Probation Officer, and a manager of Research and Policy with the Ministry of Attorney General. Polowek spent time as a Volunteer Research Consultant with Odd Squad Productions, a member of the Port Moody Police Board, and a member of the Chilliwack Restorative Justice. She holds her Bachelor of Arts, her Master of Arts, and her Doctorate in Criminology from Simon Fraser University. Dr. Powolek has been a member of the Pacific Region Parole Board since 1996.
Linda Cross — Cross is re-appointed as a part-time Board member. She got her first appointed in 2009. A criminology graduate from Simon Fraser University, Cross worked as a dispute resolution officer for the Residential Tenancy Branch of the Ministry of Housing and Social Development. She was also the Adjudicator of the Student Appeals Branch, Board of Education and Tribunal Member of the Employment and Assistance Appeal Tribunal. Cross worked as an Assistant Professor at Okanagan College and served as a lay member on the Vernon and Area Health Services Bioethics Committee. She's a criminology graduate from Simon Fraser University.
These are the paid appointees who make up Canada's Pacific Region Parole Board. At least two of these non-gratuitous government employees—these compensated civil servants—are responsible for the boneheaded decision to let Larry Takahashi loose on the public.
I'm sure it'll be a while before I get disclosure from the PBC so I can give credit where credit's due.
*   *   *
Update on 14 October 2016
I obtained the documented reasons for granting day release for Larry Takahashi from the Parole Board of Canada. It's 11 pages long and very wordy. My read of this is that they reviewed his criminal history and concurred he still presents a risk to the public however they're willing to take a chance with the insurance of giving him every condition that's in the formatted box on the form.
This is an interesting quote from the report:
"The file information that you continue to have sexual fantasies about rape are very concerning: however, at least you admit to it whereas you previously denied such occurrences."
My take on it is that the bureaucrats look at him as an old man taking up space in a crowded prison system and need to get him out of the warehouse and back on the street where someone else can look after him and pay the bills. Of course, they don't say that.
If anyone would like to read the decision and see if they can agree on the justification for putting the public at risk – which they agree in the report that it's a distinct possibility he'll reoffend – give me a shout and I'll mail you a copy.
By the way, the two boneheads who made the decision are Colleen Zuk and Gordon McRae.