Forensic Outreach is one of the coolest sites on the internet for crime writers and forensic junkies. It's an educational organization that specializes in public engagement on forensic, crime, and security science disciplines.
On February 17, 2015, Forensic Outreach is launching a remarkable new project on Kickstarter called CASE Academy.

Alongside an already incredible virtual faculty and by combining powerful learning tools, CASE Academy is an interactive online school that provides resources — lectures, games, and simulations — for students, educators, and anyone who is fascinated by these subjects. For those that don't know, Kickstarter is a prominent crowdfunding platform that will assist CASE Academy to build direct relationships with future students from the beginning.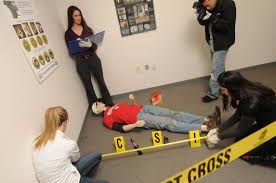 Forensic Outreach has been a dynamic and active part of the science curriculum in classrooms throughout the United Kingdom and Europe since 2001, although it was re-launched on the web last year to broadly deliver CSI workshops.
Their events and outreach programs are facilitated by instructors, trainees, interns, volunteers, and law students from UCL, King's College, Birmingham, and Newcastle.
Conceived to introduce forensics as an integrative and cross-disciplinary approach to science education, Forensic Outreach has worked with over one hundred academic institutions and charities. Now, as part of their online public engagement activities, they're assembling a team of talented writers, regular contributors and podcasters to record and deploy our broadcasts.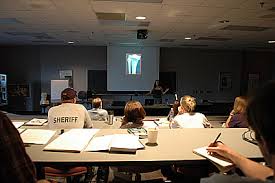 Forensic Outreach has developed partnerships with local police forces across the UK, the JDI Centre for the Forensic Sciences at University College London, the Barts Museum of Pathology, and the Center for Forensic Science Research and Education in the USA. They've delivered events for a number of high-profile institutions, including the Museum of London.
The JDI Centre is a multi-disciplinary initiative that aims to contribute significantly to the development of the forensic sciences, in part through collaborative projects with Forensic Outreach. They've also worked alongside local community groups to deliver masterclasses to adults learners and led one-off presentations for interested individuals for science-themed meet-up gatherings.

I first connected with the folks at Forensic Outreach via Twitter and instantly became a leading fan and supporter as I was so impressed by the depth and variety of their quality content.
Here's some examples of the great entertaining and educational information that you'll find in Forensic Outreach:
A collage of the top fifty crime/security/science articles for 2014. There's fascinating stuff in here like The Grisly History of Forensics, Stranger than Crime Fiction, and The CSI Effect – Are Juries Being Blinded by Science?
http://forensicoutreach.com/bookmark-these-top-50-articles-on-crime-security-and-science/
Three real-life forensic tools straight out of science-fiction. Here's tomorrow's technology that's being used today – scene replication through virtual walk-thrus, autopsies without scalpels, and computerized facial recognition in crowds.
http://forensicoutreach.com/3-real-life-forensic-tools-straight-out-of-science-fiction/
Fifty incredible women in Science, Technology, Engineering, and Math (STEM). No doubt you've heard of Facebook's Sheryl Sandberg, but do you know who Ory Okolloh Mwangi, Dr. Sue Black, Caitlin Doughty, or DN Lee are?
http://forensicoutreach.com/2014s-50-most-incredible-women-in-stem-in-no-particular-order/
Twenty-five eccentric, weird, and wonderful crime & science blogs. Check out Morbid Anatomy, Strange Remains, The Chick and the Dead, Bones Don't Lie, or my favourite – Mortuary Report.
http://forensicoutreach.com/25-eccentric-weird-wonderful-science-blogs-we-love/
Three real-life scientists who are larger than their TV counterparts. Meet police criminologist Daniel Holstein, forensic pathologist Dr. Michael Baden, and forensic biologist Dr. Neal Haskell.
http://forensicoutreach.com/3-more-real-life-scientists-way-cooler-than-their-tv-counterparts/
Here's the fifty best crime writers to watch for. Some knowns and lesser-knowns on the list are Lee Child, James Rollins, Jo Nesbo, Louise Penny, MJ McGrath, Max China, but unfortunately not Garry Rodgers. See who else made the list.
http://forensicoutreach.com/successors-to-the-greats-the-top-50-best-crime-writers-to-watch-in-2014/
Learn six methods of firearm & ballistic identification. Find out about striations, GSR, tissue damage, trajectory and impressions.
http://forensicoutreach.com/6-remarkable-ways-guns-can-be-linked-to-a-crime-scene/
This is only a sampling of the tremendous material that you'll find on Forensic Outreach.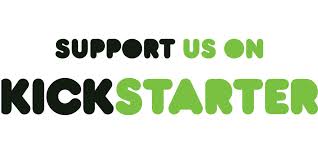 Now, as part of their online public engagement activities, they're assembling a team of talented writers, regular contributors, and podcasters to record and deploy their broadcasts. Forensic Outreach is now leaping beyond their original purpose and aims to reach a wider audience through online public engagement campaigns like CASE Academy.
The Kickstarter launch "army" includes hundreds of people just like you and me – STEM educators, science communicators, journalists, serial podcast addicts, crime writers, and more.

I'm writing this post because I so strongly believe in the credibility and value that Forensic Outreach has. I know that CASE Academy is going to be a deadly success and I'm asking you to help make it an incredible virtual school. Please support this excellent venture by shouting out on social media, or if you feel even more generous, you can donate to the Kickstarter campaign as well.
Remember, Tuesday, February 17, 2015, is launch day for the CASE Academy Kickstarter campaign. It starts at 14:00 GMT.
Help them out on Twitter – @ForensicFix  https://twitter.com/forensicfix using  #caseacademy .

And help me boost traffic for my friends at Forensic Outreach and

CASE Academy

by passing this on through all of your social media connections.