Here's a bit of news for DyingWords followers that I'm kinda proud to share. I've been invited to present at the 4th International Conference on Forensic Research & Technology being held on September 28-30, 2015, in Atlanta.  I'll be doing a 2 hour workshop on The Forensic Facts in the JFK Assassination. 
The theme of this years conference is From Evidence To Verdict . It's a prestigious event attended by hundreds of prominent forensic scientists and tech wizards from around the world, so it's really humbling to be recognized for my dig into the JFK murder. Here's the abstract I submitted which outlines the presentation.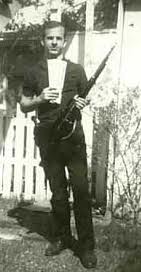 Fifty-one years after United States President John F. Kennedy was assassinated in Dallas, Texas, nearly eighty percent of Americans polled believe that Lee Harvey Oswald was involved in a conspiracy to murder JFK. A portion even think that Oswald might have been completely innocent – the 'patsy' which Oswald claimed to be.
The JFK evidence was never presented in a trial and Oswald's 'twelve peers' were never asked to deliver a verdict because Oswald was murdered before he could stand trial. Six different government investigations have resulted in conflicting conclusions. In fact, the last probe in 1978 found a possibility that a second gunman fired, therefore there was a 'probability' of conspiracy.
A half century has produced many forensic breakthroughs, some of which applied to the JFK homicide give us a better understanding of what really went down in Dealey Plaza, on November 22nd, 1963, and a clearer look at Lee Harvey Oswald's guilt or innocence.
If you were presented the factual forensic evidence, what would your verdict be?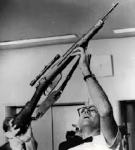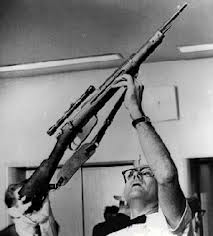 Join retired homicide detective, forensic coroner, and firearms expert Garry Rodgers as he lays out the forensic facts in the JFK case and how modern science interprets it. Rodgers's life-long study of the most thoroughly investigated, highest profile homicide case of all time is delivered in an easy to follow and understand look at the ballistics, acoustics, autopsy, photographic, fingerprint, document, and other forensic evidence.
Attend this two hour workshop and deliver your own verdict on who murdered America's 35th President.
Some additional news is that my book Lone Nuts – A No BS Guide to the JFK Assassination is with Wiley Publishing to be released as The JFK Assassination For Dummies.