"Surround yourself with other authors who are reaching for the same things you are," advises award-winning author Steena Holmes, whose novels have sold over one million copies and landed her on the New York Times, USA Today, and Amazon Top 10 BestSeller lists. I'm so pleased to have Steena Holmes, a fellow Canadian writer, as a guest on DyingWords.
At lot has changed since 2011 in the realm of publishing. So much that if you're still reading blog posts dating back to 2011, you should realize that they are old and outdated. The publishing world has changed so much that it's almost hard to keep up.
There are a few constants in the publishing world, however, that remain the same.
Write a good book.

Ensure that book is edited and has a quality cover.

Social media is a necessity in today's world – you no longer can hide under that rock and assume others are going to market for you.

Brand is important. Essential even.

Your readers want the same thing they have always wanted. Your next quality book.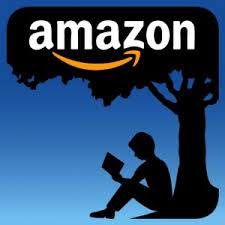 There are things that have changed. How we can market ourselves. Amazon's algorithms, where to sell your books, where to promote, where not to promote and… do we need a pen name still.
Honestly – whether you have a pen name or not is up to you. Some people need them – they write a genre that wouldn't be acceptable in their line of work (teachers writing erotic anyone…). Some people have also found that creating a pen name and starting over has given them a fresh breath of life with their books and you'll find names skyrocketing the markets today that you never heard of before.
It's up to you.
There's really no right or wrong answer to this question.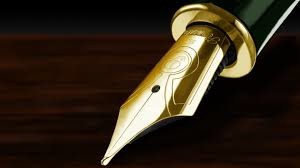 I used to have a pen name. I don't anymore. Everything I write is under my name, my brand, and everything I write is part of my brand. Yes, our brands change, they should…it means your writing is growing. It means you're understanding yourself, your writing, your readers a little bit more than before, and that's a good thing.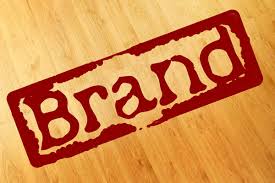 Can we all just agree to stop arguing about this. If YOU feel that a pen name is necessary for YOU and YOUR brand…then go for it. If you don't, then don't do it. Regardless, you will still need to brand yourself, you will still need to find your readers, you will still need to write your books.
You can do searches and find blog posts and website articles dedicated to this one subject. If you are a writer in a writer's group, you can ask this same question "do I need a pen name" and you'll get a multitude of responses. Everyone has an opinion and everyone's opinion is different and their own.
Think about this: Why do you need a pen name?
What is the reason for it? Is it because you're writing in different genres that you don't think will mesh together? Are you worried about your fan base, if your readers will follow you from one genre to the other?
Remember this…no matter what book you write, you will still need to promote you and your brand.
Everything you do, everything you write should be under that brand you've created. It's up to you to decide if your readers can handle you writing YA and Horror at the same time (I'm sure they can), or even sweet romance and erotic romance.
Maybe the real question isn't whether you need a pen name but whether you know how to brand yourself.
Just my thoughts…from someone who has been there, done that, and had to wear multiple T-shirts because she couldn't decide what she was going to do or how to do it. 
*   *   *
Steena Holmes is the Top 10 New York Times, USA Today, and Amazon million-selling author of nineteen books including four series.
Steena, like me, grew up in a small Canadian town where there wasn't much to do but ride your bike, hang out with friends, and daydream. She always wanted to write but never dreamed it was something she could do as a career. She loves to travel and fell in love with the sheep covered hillside, old castles, and romantic history of Scotland and England.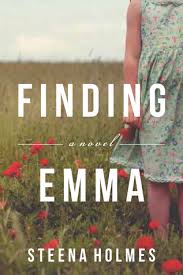 Steena dreams about waking up in Tuscany and touring small town shops in the south of France with her husband, of placing her toes in the ocean, and experiencing history first hand. As a mother with three daughters, she says she's learning that teaching them to pursue their dreams is a lasting legacy.
She loves to wake up to the Rocky Mountains near her home in Calgary, Alberta, will forever enjoy the taste of coffee and chocolate, and can't imagine the day when a story doesn't unfold in her heart. "Living a life with passion and pursuing dreams is a life well lived," she believes.
Here's more advice for aspiring writers from Steena Holmes:

"Surround yourself with other indie authors who are reaching for the same things you are. Always be willing and wanting to learn and don't stop writing. Stop focusing so much on the promotion and focus instead on your words…nothing sells a book better than the next book – and even though we've all heard that, it's so true! And don't forget your readers. Above all else – don't forget your readers!"