It's a real privilege to host acclaimed New York Times Multi-BestSelling author CJ Lyons as a guest on www.DyingWords.net. CJ generously offered to share this piece of wisdom about what it takes to be successfully published in today's ever-changing writing industry.

81% of Americans say they want to write a book someday. The most common mistake unpublished writers make is that they don't write. They talk about writing. They'll polish the same ten pages for contest entries over and over, bring the same scene to their critique partners repeatedly, work for ten years on the same manuscript, and complain about not getting published.
Here's Ten Secrets about what it takes to get published.
Secret #10: Writers write… successful writers keep writing.
Yes, they'll hone their craft. Yes, they'll pour their heart and soul into a project. Yes, they'll revise until it's the best they can do.

But

they also keep writing. They're always open for new ideas, new directions, new challenges. It might mean trying a new genre, stretching their point of view skills, or trying a new plotting or editing technique.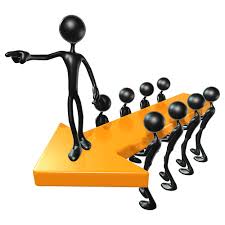 They're in constant search for something that will spark their passion. That "one thing" no one has tried before or been able to pull off the way they know they can. They don't want to fit in with the herd. They want to outrace it, be trail-blazers, forging their own unique paths…this is how they find their voice. And once they find it, they embrace it, instead of denying it.
They learn how to finish a project and when a project needs to be set aside because "good" just isn't "good enough." They realize that they're not competing with other unpublished authors, they're competing with New York Times bestsellers. They're prepared to work just as hard as any bestseller when it comes to honing their craft, learning the business, and managing their career. 
Secret #9: Your first book won't be the first book you sell. 
Most published authors will have written at least half a million words, usually between four to six completed novels, before they sell.
Makes perfect sense–you wouldn't let a college freshman or even a med student do brain surgery, right? Be prepared to finish projects and move on if they aren't striking a chord with industry professionals. It might mean your writing needs work, or the market is over-saturated, or your wonderful idea just isn't hitting the right desks at the right time.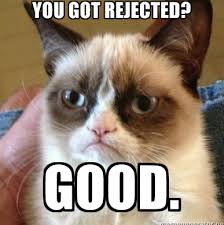 Embrace every rejection letter not as a failure but a success. Because with each one, you've done more than most people dream of…you finished a novel and had the courage to set it free. And, when you do find your voice and polish your craft and hit the right desk at the right time, the first thing your new agent is going to ask you is: what else do you have for me?   
Then you'll be very happy that you have those other completed manuscripts ready and waiting!
Secret #8: It's not about finding an agent, it's about finding the RIGHT agent!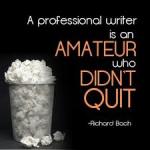 Finding an agent is like going on a blind date and getting married that same night. You've probably never met, or if you have, it was for a ten minute pitch session when everyone is playing a role and on their best behavior. Once you sign with an agent you are entrusting them with your reputation, your finances, your future. Take the time to find the Right One for you.
Secret #7: Know your readers. Know your genre. Know your market.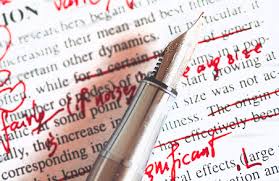 Once you have your agent, you don't get to slink back to your cave and just write. Yes, your agent may have some ideas about which editors and publishers are right for your work, but you need to know who your A list editors are and why. Talk to your agent about long-term career planning. Do you always see yourself writing in this genre? How do you want your agent to market you? There's a big difference between an agent telling an editor, "I have a hot new thriller writer" and "I have a hot new romantic suspense author" even though the book might be the same.
Understand where the market and genre you've chosen have been, where they are, and where they're heading. Educate yourself. Target the editors you submit your work to. Find the ones who respond to your writing, but more importantly find one who will champion your work. 
Secret #6: Contracts only favor the publisher!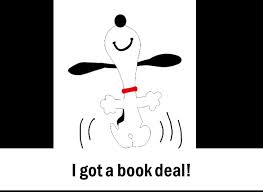 You did it! You've sold!! Yeah!!! Now what? Your agent will already have some negotiating points in mind, but first you need to educate yourself on the basics. What's a pre-empt? What's an auction?  What's an advance? Who's making the most: a "nice" deal for $30 K, a "very nice" deal for $50 K, a "good" deal for $100K? 
If the first is for one book, the second for two, and the third for five books, then your "good" deal author may be in trouble. How far are you willing to fight for your subrights, like movie/TV, e-books, audio? Where will you draw the line? You and your agent need to have the answers before you sign the contract.
Secret #5: The average book receives $800 in marketing from their publisher.
Actually, based on some recent conversations, I fear this is actually more money than most books get for their marketing budget.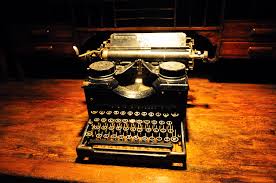 Yes, we're repeatedly told that part of our jobs as writers is to build a platform, create a brand, get out there and blog, Tweet, Facebook, and sell, sell, sell!!!  Here's the reality: Marketing is worthless without your publisher behind you.  AND the one thing publishers forget while they're telling you to get busy selling your books, is that the BEST marketing is taking the time to write the next one!  Protect your work instead of getting frenzied promoting it. Write the next book. Then, if you have energy left over to promote, go for it!
Secret #4: People DO judge books by their covers.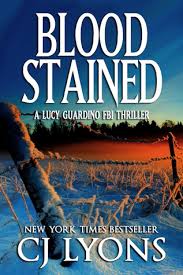 My first publishing deal was a debut author's dream: a hard cover pre-empt with a major NYC publisher, over a dozen NYT bestseller endorsements (including one from Sandra Brown!), great pre-orders and pre-sale buzz…enough to lead the publisher to double their initial planned print run. Until…the cover art finally arrived.
Monochrome shades of bile green destined to make anyone trying to read the cover quotes or cover flap material literally nauseous. Yes, my wonderful debut found itself dressed in the ugliest, most physically revolting cover I'd ever seen!
I wasn't the only one who felt this way. As soon as the booksellers saw it, they cancelled all their orders. But the publisher stood by their cover art (rather than my book) and pulled it 100 days prior to publication….no more debut dream for me…. 
Secret #3: Expect change, embrace change.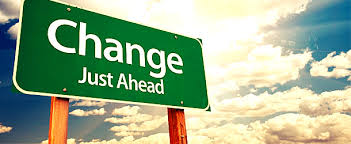 As you can see from the story above, change is the one constant in this business. You'll be faced with new editors, new agents, maybe even new publishing lines as companies trim and merge and re-structure. Be professional. Know how to break up and still stay friends. Be alert to new opportunities: new publishing models, new genres…always growing your brand rather than dividing it. And above all else, stay true to your vision! 
(Which, by the way, is exactly what I did and that book-that-never-was is now a bestselling e-book!)
Secret #2: Write 2K / Read 2K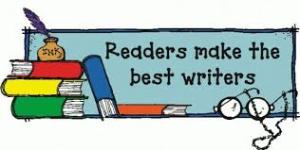 Ever have someone tell you they want to write a book or they are writing a book and then say, "I don't read"? Happens all the time. But if you're going to have a career in writing, you need to love reading. Read everything. Not just your genre but others as well. Look for the cutting edge in trends, new twists on language that make you smile, even bad writing that makes you cringe—so that you can learn how to avoid those pitfalls.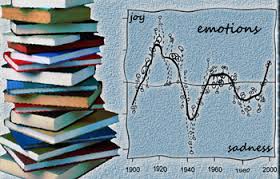 It's difficult, because once we begin to write we often find it hard not to edit as we read–and we have less time than ever. I have finally given myself permission to not finish a book that isn't working for me. When a book does work for me, when it transports me so that my internal editor turns off, I'll drink it in, immersing myself in it. Then I'll set it aside for a day or two before I go back and try to dissect why it worked or make note of any particularly magical phrases, word choices.
Not to steal, but to study.
Why did I connect so strongly with this character? How was the setting used to evoke emotion? What made the plot twist at the end both believable and devastatingly surprising? W2K / R2K is a formula my agent came up with: Write 2,000 words a day / Read 2,000 words a day. 
Secret #1: Writers may write alone, but you can't be a writer alone.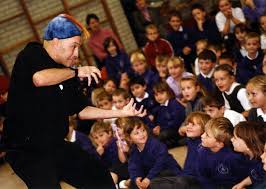 We may have the innate talent to become storytellers, but there's no way to walk the road to publication without a lot of help from a lot of people. When people ask me the secret to getting published, I tell them, it's surrounding themselves with the right people – even if they never meet in person.
Those people could be the authors of the kind of books they aspire to write, online teachers and mentors on writing forums who offer support and advice, a group of like-minded professionals like those in Romance Writers of America or International Thriller Writers, the spouse who understands that when they start mumbling dialogue it doesn't mean they're talking to themselves.
Throughout history storytellers have held a revered place in communities

.
It takes a village–support from non-writers (aka enablers who feed your addiction), fellow writers who understand all about the voices in your head, mentors, your publishing/career team, booksellers, reviewers, and above all readers.
How do you know you made it?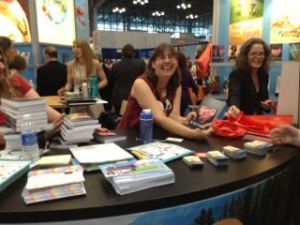 For some it's being able to quit the day job, for others seeing their name in print and getting good reviews, but for me it's hearing from fans who tell me my stories–those silly voices in my head that got me into so much trouble when I was a kid–that my books have made a difference in their lives. Like the commercial says… priceless. Becoming a career novelist is not simply a question of perseverance. It's a question of passion.   
Where's your passion? How can you be the best you instead of a pale imitation of someone else? Are your stories the kind of stories that speak to the eternal, that resonate with your audience, that will still have something to say to people decades from now? Be committed. To lifelong work, lifelong learning, lifelong growth. You'll never have all the answers. 
Take a lesson from writers like Stephen King who insist on constant re-invention and challenging themselves. King says, "Talent is cheaper than table salt. What separates the talented individual from the successful one is a lot of hard work".
When asked, "How do you write?" I invariably answer, "One word at a time."

  
Happy writing!  CJ 
*   *   *
As a pediatric ER doctor, CJ Lyons has lived the life she writes about in her cutting edge thrillers. In addition to being an award-winning, bestselling author, CJ is a nationally known presenter and keynote speaker.
CJ has been called a "master within the genre" (Pittsburgh Magazine) and her work has been praised as "breathtakingly fast-paced" and "riveting" (Publishers Weekly) with "characters with beating hearts and three dimensions" (Newsday). 
Her award-winning, critically acclaimed Angels of Mercy series (LIFELINES, WARNING SIGNS, URGENT CARE and CRITICAL CONDITION) is available now. Her newest project is as co-author of a new suspense series with Erin Brockovich.