Statistics show that the largest selling book genre is now crime-thrillers. 
They've surpassed celebrity bios, food & drink, erotica, historicals, and even the long reigning queen of fiction… romance.
Why, you ask?
Because great crime-thrillers tell a great story and there's always a great story to be told when a thrilling crime happens.
As in websites where content is king, in crime-thrillers – 
story is king.
If you think about the great crime-thrillers that have survived the past century and are still being read, it's because they are terrific stories. Murder On The Orient Express (Agatha Christie) The Big Sleep (Raymond Chandler) Sherlock Holmes (Arthur Conan Doyle) The Talented Mr. Ripley (Patricia Highsmith) and The Maltese Falcon (Dashiell Hammett) are thrilling crime stories.

So much of literary fiction, romance, erotica, and historical novels are character driven or indulge in a lot of introspection, rather than just tell a great story. In short, they're boring. The best crime-thriller writers know that, foremost, they produce works of entertainment. The know their market and know that their ideal reader wants to be entertained by getting lost in a great story.
Great crime-thriller writers realize their reader expects a standard story format with a beginning, a middle, and an ending. The story must have a hero, a villian, and a resolution. They also realize their reader wants to be scared in a safe manner. Being safely scared is like rollercoasting where you scream, but you know you're safe, and immediately want to go again.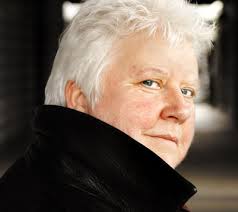 Crime-thriller queen Val McDermid puts it like this. "A crime-thriller gives you an adrenalin rush. It's exciting, suspense-laden, and you can't help wondering what's going to happen next. But you know it's fiction and that the protagonist is going to make it out okay in the end." She says " We live in a society increasingly fragmented and alienated. People fell isolated and anxious. They find reassurance in crime-thrillers because they know that in the end the world will be put right."
Characters are vitally important supporters of the story, though. They're the instrument through which the story is told.
Take a look at the current crime-thriller queens & kings.
David Baldacci  (USA) – characters Sean King & Michelle Maxwell
Patricia Cornwell

(USA) – character Kay Scarpetta
James Patterson

(USA) – character Alex Cross
Harlan Coben

(USA) – character Myron Boltair
Ian Rankin

(UK) – character John Rebus
Michael Connally

(USA) – character Harry Bosch
Lee Child

(UK) – character Jack Reacher
Jo Nesbo

(Norway) – character Harry Hole
Peter Robinson

(Canada/UK) – character Alan Banks
Kathy Reichs

(USA) – character Temperance Brennan
What the reigning crime-thriller kings & queens have in common is that they tell great stories and have great characters who support their stories.
They parley this formula into sequels that entertain millions of readers.