I'm honoured to have Stephen Templin guestpost on DyingWords. He's the author of the NYT BestSelling Seal Team Six and Trident's First Gleaming. He also survived BUD/S.
Navy SEALs often talk about "mental toughness" but what is it and how can one use it for writing thrillers?
In Basic Underwater Demolition/SEAL (BUD/S) training, after surviving Hell Week, I wanted to know more about this mental toughness in myself and others—use this behavior as a key to unlock the secrets to success in life.
Years later, I discovered Self-Efficacy Theory by Albert Bandura, and wrote my PhD dissertation on it, the closest thing to mental toughness that I could find and the most powerful predictor of human motivation. This theory states that if you strongly believe you can accomplish a task or group of tasks, you are more likely to succeed than if you don't believe.
Tactic #1
Believe you can accomplish the mission.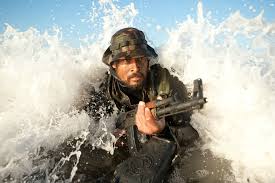 Some people dismiss this as being too simplistic or basic, but if they take time to seriously think about the strength of their belief in writing a novel, the dismissive folks will probably realize how weak their belief has been. Weak beliefs lead to less effort, focus, and persistence. Failure is already decided. In contrast, strong beliefs lead to increases in these areas. Success is not guaranteed, but the impossibility now becomes a possibility.
Tactic #2
Set specific, challenging goals.
SEAL Team Six's mission in Abbottabad was clear, capture or kill bin Laden. When I signed my first contract for a thriller novel, my publisher, Simon and Schuster, wanted a novel that was at least 75,000 words. So

that

word-count was my goal.
Tactic #3
Break the goal down into specific, challenging objectives.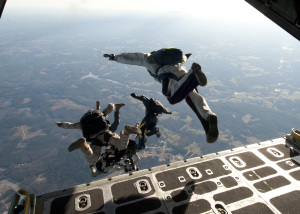 Staring at a blank page and imagining that becoming a 75,000-word novel is like standing at the bottom of Mount Everest and thinking, "How am I ever going to make it to the top?" Being vague about your purpose will lead to disaster. Even with specific objectives, if you climb too quickly, you risk injury. If you climb too slowly, you may run out of supplies or freeze to death before you summit.
You have to pick a pace that is not too easy but not too difficult for you. I chose 2,000 words a day, but even though I wrote full-time—working 9 am to 5 pm was not nearly enough time to reach my daily objective, and I was risking burnout. When faced with a tight deadline, there may not be much choice. When I dictate my own schedule, my objectives are 1,000 words a day, five days a week—I should be able to finish the novel in about 75 working days.
Tactic #4
Create strategies to achieve your goal.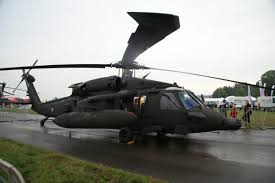 When SEAL Team Six raided Osama bin Laden's headquarters, they used a stealth helicopter—one useful strategy that led to surprising the enemy, aiding the assault.
The business side of writing, like guest posting today, takes time and cuts into novel writing time, but one must be conscious of this and plan accordingly. If I'm launching a new book, my writing takes a back seat, but once that book is out doing its thing, business takes a back seat and writing returns to the forefront. Just say, "no."
Taking a hint from author Joanna Penn, I highlight each day of my calendar that I succeed at writing 1,000 words. At a glance, the yellow marks give quick performance feedback. I also like to congratulate myself when I reach milestones: 1/3 finished (25,000 words), ½ finished (37,500 words), and 2/3 finished (50,000 words). There are loads of strategies waiting for you to find and invent.
Use what works for you.
Tactic #5
Remember previous successes and know that you can succeed again.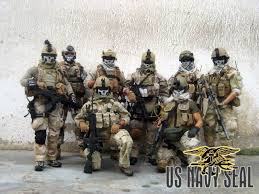 The SEALs who raided bin Laden's compound had succeeded at numerous missions before, and they knew they could succeed again.
As a beginning writer, I wrote English papers in high school and short fiction stories and knew I could do it again, and more. Then I wrote college papers and longer short stories. And I just kept building and building.
These successes, however small, are encouraging. Forgetting them too soon can invite discouragement.
Tactic #6
Get to know others with similar abilities to yourself.
Their successes will be almost as valuable as your own because you'll believe you can succeed in doing what they did.
Numerous researchers have shown these six tactics can lead to increased success in education, business, sports, careers, families, and so on.
Your mission, should you choose to accept it, is to believe you can write a thriller novel.
As always, should you or your team be caught or killed, the Secretary will disavow any knowledge of your actions. 
Good luck.

Stephen Templin is a New York Times BestSelling author. He survived US Navy B/UDS which is the US Navy Seal equivalent of doing the Fan-Dance in the British Army's 22nd Regiment – the Special Air Service.
Stephen is the New York Times BestSelling Author of Seal Team Six.

It's 

a must-read – not just for thriller fans who want to run with the Special Forces – but for writers who want to know how the secret of why SEALs succeed can apply to their careers. (Spoiler Alert – it's having the mental toughness to prepare and never, ever quit) I highly endorse Seal Team Six. It's a superb read! 
Here's the trailer for Stephen Templin's new release Trident's First Gleaming.
Former SEAL Chris Paladin leaves SEAL Team Six to become a pastor, but CIA spook Hannah Andrade pulls him back into Special Operations Group, the ultra-secret unit that SEAL Team Six operators and others served under to eliminate bin Laden. Chris and Hannah are joined by Delta Force's Sonny Cohen to stop a new terrorist threat from launching a deadly cyber-terror against the United States.