Brother Twelve, aka Edward Arthur Wilson, may not be as well-known a cult icon like L. Ron Hubbard or Reverend Jim Jones, but he was every bit as charming, deceitful, and as treacherous a swindler. Brother XII might have stolen his title, claiming to be the twelfth disciple of a disembodied entity that identified itself as one of the 12 masters in the Great White Lodge, but he rightfully earned the name 'Devil of De Courcy Island'.
They say that truth can be stranger than fiction and the best stories can be found closest to home.
Well, for me, the case of Brother XII holds both because he was a real guy and his commune was built in the 1920's on De Courcy Island in British Columbia's Gulf Islands, just south of Nanaimo near Cedar-By-The-Sea. I can darn near see the place from my back window.
The story of Brother XII has all the elements that a crime-thriller writer could want.
A psychotic controller using ancient Egyptian spiritualism to attract and subdue his victims. Psychological manipulation for religious submission. Politics. Sex. Conspiracy. A hidden and lost treasure of millions in gold.  An evil mistress with the name Madame Zee. Overtones of murder and hidden bodies. And a mystic cult that survives today.
Like, you just can't make this shit up.
After I finish my current crime-thriller No Life Until Death I'm going to start my next novel based on the fascinating and truly evil story of Brother XII. Only I'm going to bring Brother Twelve into real time. The working title is No God Without Gold.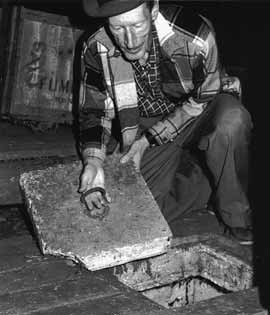 This story has been in my mind for twenty-five years after I first heard about it from old Provincial Court Judge Stan Wardill. I used to appear before Stan's court as a young constable and we got talking on the street one day. Turns out Stan was an expert on Brother XII and owned property on De Courcy. Stan was 100 % convinced that Brother XII left behind a hidden treasure in gold when he fled the commune under the cover of darkness to avoid being lynched by enraged followers.
Stan and his son, Donnie, spent years scouring De Courcy for the cache. So have many other people and the local legend holds that it's still out there. Some say "Bullshit! He took it with him." One thing's for sure – at one time it definitely existed.
The hoard was known to be worth over a million dollars when gold was worth twenty bucks an ounce. Do the math at today's value.
I'm really looking forward to researching and writing No God Without Gold. If I wasn't under the gun to finish No Life Until Death I might just paddle over to De Courcy and poke around. You never know what you might find in your own backyard.
*   *   *
Don't just take my word that Brother XII was real. Here's a clip from Wikepedia and some links to other  websites and books.
Extracted from Wikepedia: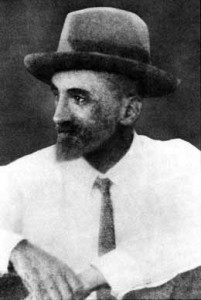 Edward Arthur Wilson, better known as Brother XII, (July 25, 1878–November 7, 1934?) was an English mystic who, in the late 1920s, founded a spiritual community located just south of the city of Nanaimo on Vancouver Island, off the west coast of British Columbia, Canada.
Wilson was born in Birmingham, England. He travelled the world as a marine biologist and apparently studied world religions, preparing himself, by his own account, for a destiny that was revealed to him in a vision in the South of France in the autumn of 1924. He soon attracted a devoted following, including a group of wealthy and socially prominent individuals.
Having taken the name Brother XII, he established the Aquarian Foundation in 1927. The group's beliefs were based largely upon the teachings of the Theosophical Society. Wilson encouraged his followers to build homes in his colony Cedar-by-the-Sea on Vancouver Island, British Columbia.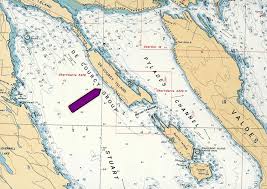 With the goal of creating a self-sufficient community independent of the outside world, the Foundation acquired additional property on nearby Valdes and De Courcy Islands, largely through the donations of a wealthy socialite named Mary Connally from North Carolina. Other followers gave donations, large and small, to support Brother XII's work as a spiritual teacher, as well as his political activity in support of a Democrat Senator from Alabama, James Thomas Heflin, who ultimately supported Herbert Hoover but was for a while a third-party candidate in the 1928 presidential election in the United States.
An insurrection developed within the ranks of the colony when Brother XII's critics charged that he had claimed to be the reincarnation of the Egyptian god Osiris, though he replied that he had been speaking figuratively, that Osiris and Isis were male and female principles in Nature.

Still, Brother XII's misuse of Foundation funds and his extramarital affair with a woman who he claimed was his soul-mate led to the breakup of the colony. The Aquarian Foundation was legally dissolved in 1929, though he continued his work with the followers who had remained loyal to him during the crisis, as well as a number of new recruits.
As time passed, he became increasingly dictatorial and paranoid, fortifying his island kingdom and reportedly accumulating a fortune in gold. His mistress, Mabel Skottowe, who operated under the name "Madame Zee", worked the members without respite, the tasks given being considered tests of their fitness to advance spiritually.
One man who had been imprisoned in a cellar on the northern end of Valdes Island managed to row to Nanaimo to report the circumstances to the British Columbia Provincial Police, who investigated but took no further action.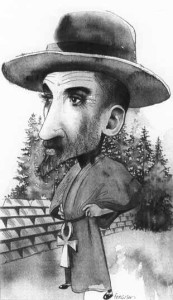 Eventually, as conditions deteriorated, Brother XII's core group of disciples revolted and filed legal charges against him to recover the monies, estimated to be over a million dollars that had been converted to gold, which they had contributed to his work. In a violent reaction, he destroyed the colony, smashing its buildings and farm equipment, and scuttling his flagship, the sailboat Lady Royal.
Wilson and Skottowe then escaped at night in their private tugboat, the Kheunaten, rather than being arrested on charges brought by their former disciples. Wilson is reported to have died in Neuchâtel, Switzerland, on November 7, 1934, though he may have fabricated his death. It appears that he subsequently rendezvoused in San Francisco with his lawyer, whose son has provided an eyewitness account of the meeting.
Here are four books that have been published on Brother XII:
Lillard, Charles; MacIsaac, Ron; Clark, Don (1989), The Devil of Decourcey Island: The Brother XII, Victoria: Porcepic Books, ISBN0-88878-286-1
Oliphant, John (1992), Brother Twelve: The Incredible Story of Canada's False Prophet, McClelland & Stewart, ISBN978-0-7710-6848-5
Symons, Philip (2004), Brother XII's Letters, Victoria: Ruddy Duck Press, ISBN978-0-9734928-0-4
Luke, Pearl (2007), Madame Zee (novel), Harper Perennial Canada, ISBN978-0-00-639173-9
These are interesting websites and linkages:
Who Was Brother XII?  http://www.brotherxii.com/who.html
Brother XII. The shadowy past of a sailor, seducer and swindler.  http://www.nanaimobulletin.com/news/175644671.html
Brother XII; Canadian Biographies http://biographi.ca/en/bio/wilson_edward_arthur_16E.html
Brother XII – Victoria Public Library http://www.gvpl.ca/using-the-library/our-collection/local-history/tales-from-the-vault/brother-xii/
Brother XII – The Canadian Encyclopedia  http://www.thecanadianencyclopedia.ca/en/article/brother-twelve/
Like I said… You just can't make this shit up.