On Christmas eve, marketing guru Seth Godin sent an email link to Zapier's
 website. "Zap who?" you ask. So did I, until I opened it and got blown away by what this amazing technology does for writers and online marketers. Zapier is a software integration application that allows over five hundred other apps to mingle efficiently. It "easily connects web apps you already use, making it easy to automate tedious tasks".
Here's Seth's link to Zapier: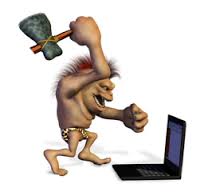 Now anyone who knows me, knows I'm far from a techie. In fact, I'm a Luddite with a Capital LUD. Just ask my buddy, Jake, who I recently "helped" set up a technological monster called the Security Management System for a commercial marihuana producer.
I grew up in a computerless age and watched the moon landing on a black and white TV that got airwave reception. We changed the channel by going outside and turning the aerial pole while the guy inside yelled out the window when the picture got clear.
I took typing classes in the police academy when we were still pounding on mechanical typewriters filled with carbon paper. Whiteout was a huge technological breakthrough.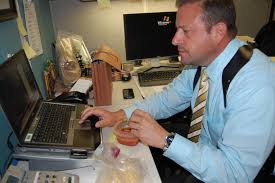 I remember the first "word processor" showing up. I was doing a wiretap application and this new-fangled gizmo saved me an incredible amount of time. When I left the police force, all the detectives were sitting at their desks pecking-out reports on laptops while the steno supervised them, troubleshooting IT stuff.
As a coroner, I saw the first voice-to-text app come in as the pathologists began dictating autopsy reports right while they were cutting. Now, as a blogger, I rely on a number of different software applications to produce content.
Which got me thinking…
I opened Zapier's list of over five hundred compatible apps and went through it to see how many I either use or have used.
Twenty-seven.
Me, the iceman of the internet, is familiar with twenty-seven of these apps. Here's the list: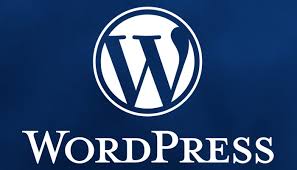 Evernote, MailChimp, Twitter, Dropbox, Facebook, RSS, WordPress, Linkedin, OneDrive, MS Office, GoToWebinar, PayPal, AWeber, OneNote, YouTube, Amazon, Pinterest, Reddit, SumoMe, EBay, Excel, Google Adwords, Google Analytics, Google +, LeadPages, Outlook, and Sharepoint.
I also just got a free download of the Scrivener writing software. I've heard so many good things about Scrivener from other writers and I'm looking forward to learning this app as well—particularly its ability to convert Word.docs into Mobi and ePub formats—as I have a pile of these eBook conversions coming up. I'm betting once the learning curve is done, Scrivener is going to really pay back in time… and time is money.
Makes me wonder how the over four hundred and seventy-three other apps that Zapier interfaces with might make the writing life easier and more productive.
I guess I'll just have to thaw.