Every so often, golden writing skills shine through to the surface. Raw storytelling rocks become polished gems. They combine memorable words into unforgettable stories of espionage tales and detective adventures that captivate our imagination. Page by page, we follow twists as they totally tangle—then shock us with stunning solutions. And today, no crime thriller writer shines brighter at this than internationally acclaimed author, Rachel Amphlett.
Rachel Amphlett isn't one to watch for. She's already here. Rachel is the creative mind behind her Dan Taylor espionage and Kay Hunter detective series. Both are wildly successful as indie publications. Rachel Amphlett is also an amazing example of entrepreneurship. She's both writer and promoter—a true hybrid business person who knows what truly works in today's hyper-competitive indie writing and publishing worlds.
Rachel also has a great sense of humor. Otherwise, we'd never be friends and she wouldn't be silly enough exposing her busy self in a DyingWords chat.
*   *   *

Hi Rachel! Why do you write crime thrillers… what do you see in the genre?
That's an easy one—it's what I grew up reading! I started reading before I began school, so I was devouring the Famous Five series by Enid Blyton by the time I was five or six years old.  By the time I was about 12, I'd outgrown what was available for that age group, and so my parents and my grandparents let me loose with their bookshelves. Before long, I was discovering books by Jack Higgins, Dick Francis, Ed McBain, PD James, Elizabeth George and the like. I haven't stopped reading crime thrillers since!
Why do crime thrillers affect so many people? Is it like why ordinary people can't resist gawking at gory accident scenes? I just read something that people only pay attention to 3 things—food, attractive people, and danger.
Personally, I think crime fiction is a good way of exploring social issues, and for me as a reader, I like to see the bad guy caught in the end – of course, that doesn't always happen in real life!
I always liked catching bad guys, too. Back then it was job security and some got away… Setting that aside—what are the basic crime thriller craft elements?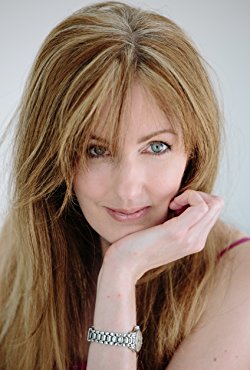 I studied screenwriting a couple of years ago, and that's definitely helped me hone my craft. Essentially, I divide up any story into a five Act structure rather than three – that helps me keep the pace moving rather than worrying about that huge middle part otherwise.
I read an interview with author Peter James a year or so ago, and he recommends having what he calls a "gosh, wow!" moment at the end of each of those points in the story – something happens that keeps the reader turning the pages. It might not necessarily be another murder, but the detective might discover something that turns the story on its head and hooks the reader.
Research is important, but story must come first – if I don't know something, I'll put a marker on the page (simply, "XXX" or "[find out more about decapitated heads and post mortems]"), and get on with hitting my word count. Then, I'll find out as much as possible about the subject, and return to fill in that detail.  Not too much, though. You don't want your readers getting bored. I reckon about 90% of what I know doesn't go into a book, but it does inform my writing better.
So why are some crime thriller writers are so successful?
They don't give up 😉
Ah-haa… *suddenly gets it, nods & winks* Okay. What are your writing skills? I mean your writing process and quirks. Also your writing tools. Like, why are you so…freaking… good?
My skills are improving all the time – I'm constantly reading interviews with my writing heroes to learn more about the craft and how they sustain their writing careers. It's like going back to school. My own writing process in a nutshell is that I'll have an idea going round and round in my head for a few days, then I'll start to flesh out the initial scenes. I guess I'm lucky, in that when I get an idea it appears to me as if I'm remembering a scene from a movie, so all I have to do is write it down.
I'll spend a few days developing a basic framework around that five Act structure, and this includes a few bullet points for about 30% of the book before I dive in and start writing. That basic outline keeps me on track against any deadline, while allowing organic growth from my characters and a few surprises along the way.
I'm an advocate of Scrivener for writing rather than MS Word – for the first draft, at least because it's so easy to organise scenes. If I can't get into one particular scene of a morning, then I can simply start working on another one to get my word count target smashed. I'll export the first draft into MS Word though, and work in that until the manuscript is finalized, and sent off to my editor.

Why'd you choose to go indie? How does your indie process go and how does your writing/editing/publishing team operate?
I got rejected by a number of agents and publishers who, although they provided some fantastic feedback about the original m/s for WHITE GOLD told me that "there wasn't a market" for that sort of book. Reading between the lines, what they meant was that vampires were big that year, and they weren't interested in anything that wasn't in that particular genre!  However, the great feedback about the story gave me the confidence to try another route, and when an Australian mystery author emailed me suggesting I try indie publishing, I jumped at the chance.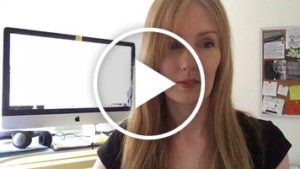 It was a very steep learning curve though, and that's why I like to do these sorts of seminars, because there's so much bad advice out there, and I want to help people avoid the sort of mistakes I made when I started out.
Currently, my indie publishing process operates as a proper business— once the writing is done, I become the project manager. I hand over the editing, cover design, and blog tour organising to others while I take on the marketing effort required to successfully launch a book. That's why I detest the term "self-publishing". None of us does this on our own.
My PR person contacts book reviewers/bloggers to sort out a blog tour a week either side of the book's publication date and she also arranges for them to do a cover reveal about 6 weeks out from publication to drum up interest. She also organises a Facebook online party on publication day and between us we write to other authors seeking prizes to give away to readers during the hour the party runs.
I manage all the advertising, including paid ads and social media for my business, as well as doing the book-keeping (although I use a chartered accountant to manage all the tax stuff).
On top of that, I work with distributors and aggregators to ensure my books are reaching as many people as possible worldwide, and also work with them to promote my novels through their platforms, such as Kobo and iBooks.

Wow! No wonder you're killing it! Your marketing plan—what works in indie book marketing & what's a waste of time?
I recommend that people find a template business and marketing plan online and tailor it to their book business needs – there are plenty available if you Google them, and it's what I did when I took the decision to make this work for me two years ago. I also recommend that writers don't simply make that plan for the next 12 months and then forget about it – you need to be constantly reviewing and updating what you're doing to make this work.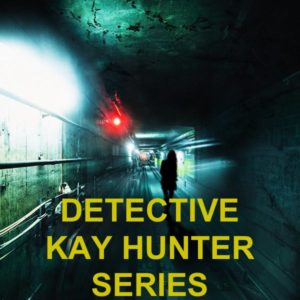 My own business and marketing plan runs for each calendar quarter, as well as providing me with an overview of where I want my business to be in 1, 3, 5, and 10 years.
As for what works in marketing and what doesn't, that's an ever-changing beast. I'd recommend signing up for free updates from online publishing news sites such as Publishing Perspectives, and listen to podcasts such as Author Biz and The Creative Penn to find out the latest trends.
At the moment, it's all about advertising through Amazon Ads, Facebook Ads, and BookBub Ads, but that could all change in six months. The important thing as an indie author is to be agile and open to change.
Hmmm… Your views on social media platforms…
A must for writers – it's the only way to get visibility for your work. My own strategy is to have a website and Facebook page (not a personal profile) as my mainstays and then use Twitter and Instagram as "outposts". However, a writer of YA fiction might find that something like Snapchat and Instagram works better for them. You have to be prepared to spend time experimenting.
Best publishing outlets? AZ, Kobo, iTunes, etc?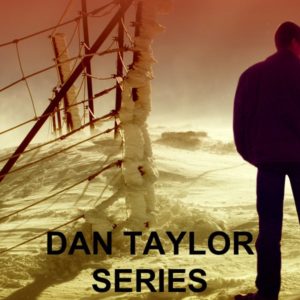 This comes down to the individual author. Some writers prefer to lock into KDP Select (Kindle Unlimited), whereas others like me prefer to "go wide". Something like 30% of my sales come through Kobo Canada; another 20% through iBooks Australia, so there's no way I'm going to lock something like my Kay Hunter series into KDP Select!
If you're just starting out though, go for KDP Select to find your feet, and then expand using an aggregator like Draft2Digital to reach a wider audience. Again, test, test, test!
Is there a place for print/audio/foreign?
Absolutely! I have audiobooks for both my series, and print for every book I've published. Foreign rights are another pillar to your business, and I have sold rights to publishers in Italy and Germany so far for my Dan Taylor series – all without an agent!
Rachel, what you see in book sales/genre/marketing trends?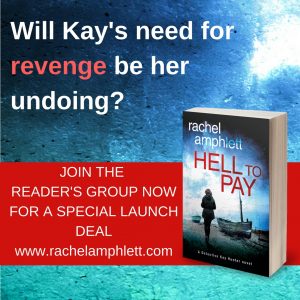 This goes back to what I was saying with regard to marketing plans—it changes all the time, but I would say take what you see in the press regarding eBook sales declining with a pinch of salt. A lot of indies who are making six figure salaries don't use ISBN codes, so their sales aren't factored into a lot of the reports, which skews the data of course.
Romance is always going to be a popular genre to write in, but crime thrillers have an attentive audience, too – it's about finding a niche you like writing in (and that you read in) and checking out what those successful indie authors are doing that you can emulate.
Getting personal… What's your dream where you want to be in 5/10/20 years? Yes, this means sticking your neck out.
I'm a traveller at heart, so I want to be in a position where my writing enables me to work anywhere in the world. That's the five year plan. I expect to have at least 20 books out by then, and to keep learning the craft so I don't become stagnant in my writing.
Advice for new and old writers?
Don't be afraid to experiment, but DO analyse the results – whether that be a Facebook ad you're testing, or a new genre you're writing in. Don't spend more than you can afford to, either. And, be easy on yourself. We're all guilty of comparison-itis, but you must enjoy this to make a career out of it.
And some advice from now to give the future Rachel Amphlett?
Remember to come up for air every now and again!

What stops writers from being superstars like you're becoming?
They refuse to learn and/or give up.
If you could start over, what would you do differently?
Well, when I started I only wrote for myself so becoming a full-time writer hadn't even crossed my mind at that point – I just needed to get the stories out of my head. It was only when I was approached in 2014 for the Italian foreign rights to WHITE GOLD that I realised I might be onto something and immediately took a long hard look at what I needed to do to make this work for me. I don't think I'd do anything differently – you've got to remember that back in 2012, indie publishing as it is now was very much in its infancy.
Who are the best crime thriller/indie authors today? Besides you and me. What were their journeys? What did they do right and wrong
Ooh, I wouldn't like to comment on what they did right/wrong – we all make mistakes, after all. Some of the people I look up to though are writers such as Mel Sherratt, Caroline Mitchell, and Louise Ross—all very smart cookies when it comes to their writing businesses.
Your takeaway for DyingWords followers?
Find out by attending our
FREE

thriller writing and indie publishing seminar at Literary Central Vancouver Island. It's at 2 pm Saturday, October 21, 2017 in beautiful, historic, downtown Nanaimo, British Columbia across from the Van Isle Conference Centre. Seating is limited so make sure you pre-register at garry.rodgers@shaw.ca.
*   *   *
*   *  *
Rachel Amphlett is the bestselling author of the Dan Taylor espionage novels and the new Detective Kay Hunter series, as well as a number of standalone crime thrillers.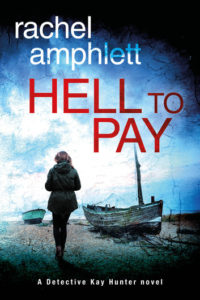 Originally from the UK and currently based in Brisbane, Australia, Rachel's novels appeal to a worldwide audience, and have been compared to Robert Ludlum, Lee Child and Michael Crichton.
She is a member of International Thriller Writers and the Crime Writers Association, with the Italian foreign rights for her debut novel, White Gold, being sold to Fanucci Editore's TIMECrime imprint in 2014, and the Dan Taylor series sold to Germany's Luzifer Verlag in 2017.
Get access to exclusive competitions and giveaways by signing up to the author's Readers Group at rachelamphlett.com or keep in touch through:
And Buy Rachel Amphlett's Books at: